← back home
Halfway Home, the Midterm Report
Written by Bunkers on March 9, 2017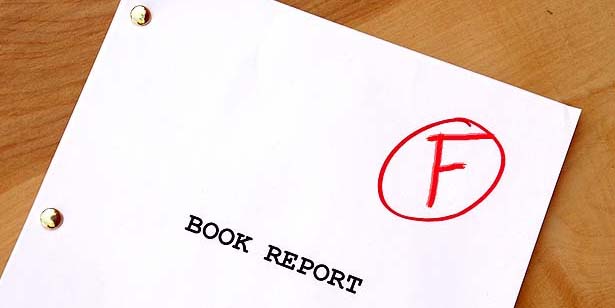 I'm halfway through the challenge to write 500 words a day and the prompt I received was to evaluate my time so far. For anyone wondering if I managed to play Joust and what I thought of it, I did and I'll come back to that soon.
So, how has the experience been writing a blog post a day? Let's start with the negatives to get those out of the way.
The Bad
I've realised that I'm not a terribly good writer. I wasn't under the illusion that I was the next Hemingway but it's taken me far longer than it should to get at least 500 words to sound half decent. I hope the more I do it, the better I'll get, but only time will tell.
In a related point, a number of the topics I've chosen to write about, despite breaking them down in to series of posts, are too complex. Posts still end up having to be a thousand words or more. There's references to other projects to link to, as well as formatting of example code and more recently creating repositories on GitHub. This takes a massive amount of time. All the techniques about getting in to a flow and knocking out 500 words in half an hour don't work for me here, and it takes 2-3 hours some days.
There isn't much engagement. I've always said that this is more of a public journal and if someone else finds it useful then great! However, the age of social media and general ego can't help but make me look at Google Analytics every so often and feel a bit disappointed when there's only a handful of people that have seen a post I've spent hours producing. I'm currently reading "The Subtle Art Of Not Giving A Fuck", and it appears I should be taking more of that advice.
I'm starting to run out of topics. Well, that's not true actually. The problem is that most of the tutorial type posts I've written have been on processes that I was spending my day or spare time doing. I'm now spending my spare time writing this blog, and in my day job I'm working on some code I can't release. If I'm to keep the tutorial style posts coming, then I need to find a way of doing some more stuff!
The Good
And now let's counteract that with some positives.
It's put me in to a morning routine. As another experiment, I've been waking up at 5am to start work. I give myself some slack and say that I want to be working by 5:30am. Today, unfortunately, is the second day I've missed it in the last four weeks, but only by about 20 minutes. I have started getting in to a good morning routine, of waking up, drinking some water, starting work, and doing a couple of jobs before the kids get up.
Getting a blog post written first thing in the morning gives me a sense of achievement. Developing software, I can often get stuck on a problem that leaves me hitting the end of the day not having achieved an awful lot! The process of writing this blog has me producing something everyday, and puts me in a much more positive mood. I think this has had a knock on effect to my productivity, but I can't prove that at the moment. The only indicator I've got is that Rescue Time is showing that I'm working longer and about a 20% increase in its productivity measure.
I'm getting stuff out there! I've always talked about writing a blog, or releasing something on GitHub, or starting a newsletter, but never actually done it. There might be some quality issues but you don't get better without practice do you? Again, this lifts my mood by finally getting some of these things done that I've talked about doing for so long.
It's forcing me to do my hobby. This sounds bad as a hobby shouldn't be something that requires pressure to do, but given a busy life and a family, it's easy to drop yourself in front of the TV each evening. With a gentle nag in your mind that you should be doing something else in order to have a topic to write about, it's enough to get me started and I quickly get lost in learning a new technology or researching design techniques. Technology has been my hobby for as long as I can remember, but having it as a day job has meant that I've burnt out a bit and forgotten why I enjoyed it in the first place. The changes I've made this year, including writing this blog, has started to make me think of technology as a hobby again.
In Summary
> Paul is prone to occasional bouts of silliness
That is a quote from my school report, which has stuck around for years. The teacher that wrote it meant it as a criticism but I don't ever want to live a life void of periods where I muck about and do something stupid for fun.
The pros are outweighing the cons, and specifically the last point outweighs everything. I'm thoroughly enjoying picking up half completed ideas and finishing them off, as well as using this as my reason for exploring new technologies. I don't know whether I'll be able to keep up the daily pace, either for the challenge or beyond, but I hope so.
What do you think? If you've been following the blog, have you found it useful? Has it improved over the last two weeks? Any feedback is welcome, honestly!